Tianjin is exemplary of China's success story in the last decade. It is an innovative and modern city and a "New Champion" itself. That is why it was an obvious choice to host this year's meeting, said Professor Klaus Schwab, founder and executive chairman of the World Economic Forum.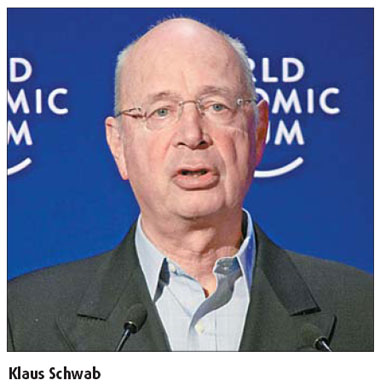 On a broader level, the World Economic Forum also wishes to build on their 30 years of partnership with the Chinese government and industry, which has significantly contributed to the ongoing development and reform of China as well as to its integration into the global economy. Holding the Annual Meeting of the New Champions in Tianjin this year is also a reflection of that, he added.
"There are so many facets to China's new role in the world that come with its increasing political influence, economic strength and technological advancement that we decided to make this one of the key themes in the program," he said.
To explain the reason why the Annual Meeting of the New Champions 2008 focuses on the "Next Wave of Growth", Professor Schwab said: "We need answers to the key economic questions of our current times."
This meeting will bring together emerging fast-growing, multinational companies, young global leaders, technology pioneers, young scientists - in short, a community of New Champions - that are reshaping the global economic landscape.
"In this community, we hope to find new ideas for innovative business models, new technologies and breakthrough industries, because these companies and individuals are best placed to create the next wave of growth," he said.
The world has to focus its attention on where the next wave of growth will come from and how it will happen. This is why this Annual Meeting of the New Champions is also a unique platform to shape and define an agenda of growth regardless of prevailing macroeconomic conditions, he said.
Schwab stresses the challenges and opportunities facing the Global Growth Companies, especially in the current difficult economic situation.
The Annual Meeting of the New Champions is being held at a critical moment when the world seeks new ways to move forward from the current global economic slowdown. But, if you look closely, there are some real success stories, too: companies and regions that are still enjoying strong growth.
"Which industries, technologies, business models and trends will be the ones to watch out for? This is why we are having this meeting in Tianjin: to find these new opportunities. The key question is how to turn global risks into business opportunities. And it is these Global Growth Companies that are well placed to benefit from them," Schwab told China Daily.
Professor Schwab said Chinese companies are and certainly will continue to play a major role in transforming the global economic landscape. "They have proven to be competitive and to perform strongly in their fields," he said.
At the same time, long-term success will require innovation. Innovation will be necessary to stand out from the competitors and to be able to perform strongly in the future. But there is also another aspect that is at the heart of the Forum's activities. "We wish to foster companies as responsible corporate global citizens. Companies participating in our activities recognize that they have a civic duty and responsibility to society at large," he said.
The strong economic performance of Global Growth Companies really goes hand-in-hand with the progress in different cities and regions.
The success of one is linked to the success of the other. Today's New Champions are not just companies. Certain cities and regions have been extremely successful in creating the right conditions to attract investment and companies. This, in turn, creates favorable conditions for economic growth, scientific research and technological innovation.
So, these cities and regions are themselves New Champions: modern, competitive and forward-looking areas of growth that are changing the global economic landscape. Therefore, it is only natural to bring them together with the Global Growth Companies.