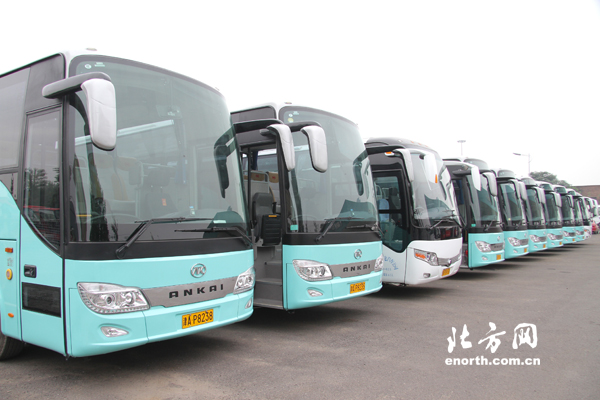 New-energy coaches serve Davos
In the morning of September 6, 60 new-energy coaches provided by Tianjin Transportation Group for 2012 Tianjin Summer Davos and the 9th National University Students Game came into service, which means another group of new-energy green vehicles serve high-class conferences and exhibitions beside the electric zero-release coaches, and also fills in the gap of the usage of new-energy coaches in large volumes in Tianjin.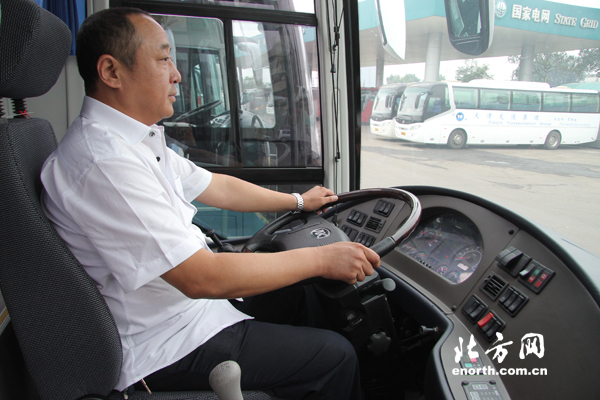 In recent years, the Municipal Party Committee and the Municipal Government have actively advocated low-carbon economy and vigorously promoted green transportation. Adhering to the development concept of energy conservation and emission reduction as well as improving people's livelihoods, Tianjin Transportation Group has invested over RMB 400 million in purchasing 60 LNG new-energy coaches to serve 2012 Tianjin Summer Davos and the 9th National University Students' Game. According to Junsheng Lu, the deputy general manager of Tianjin Transportation Group Long Distance Coach Company, this coach uses liquefied natural gas (LNG) consisting of methane as safety fuel. The gas, stocked in vehicle-mounted insulation cylinders, has such characteristics as high ignition point, good safety performance, and being ideal for long-distance transportation and storage. Once gas-filled, the coach can run 800 kms. Natural gas has become the prime choice of clean automobile fuel with its advantages of low price, safety and cleanness. It is effective in avoiding urban pollution as it can considerably reduce the emission of pollutants such as PM 2.5. LNG, as an automobile fuel, is 85% less in exhaust emission than gasoline and diesel.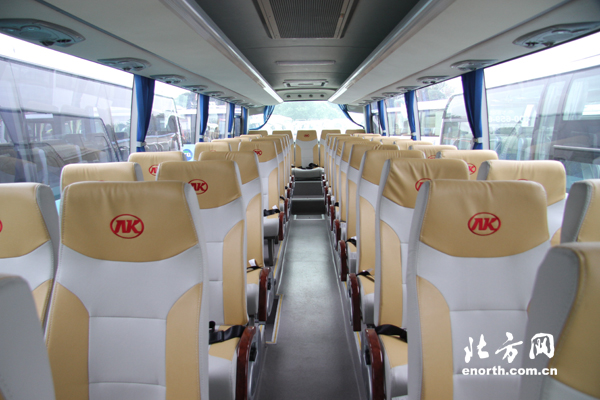 The journalists saw that the LNG new-energy coaches had beautiful appearance, international-standard function design, high-end configuration and home-style inner decoration which enable passengers to enjoy a comfortable and safe trip. Meanwhile, a door is added in the middle of the coach body for emergency escape. The coaches, when put into operation, will become a great scene in Tianjin, a low-carbon, green, ecological and livable city.